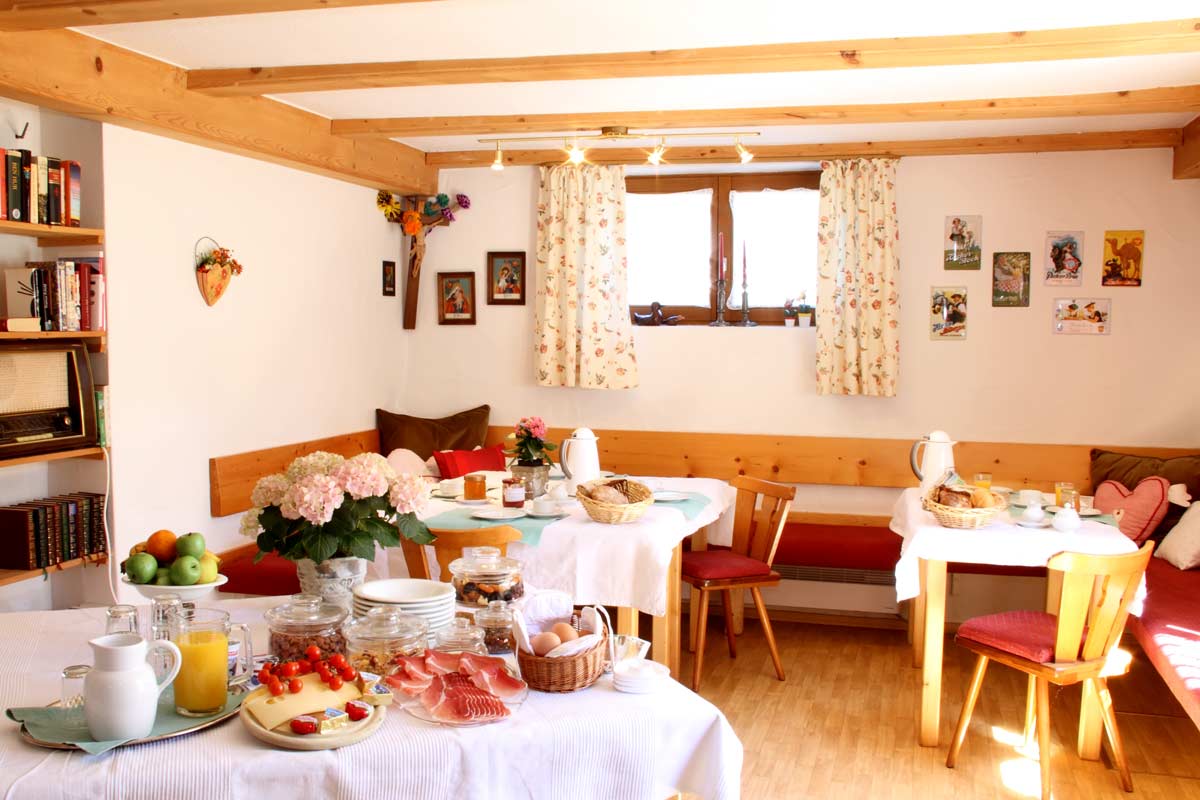 Common room
For our guests there is a big common room available. This is where you can spend your evening in a cozy atmosphere. Among TV and soda refrigerator, you will find lots of games and books as well as the playroom for kids.
Internet
WiFi connection for free in all of our apartments and in the common room.
Payment
You can pay by account-card or cash. We do not need any advance payment.
We kindly ask you to pay the bill just at your arriving.
We are sorry, but we do not accept any credit cards.
Amenities
All of our apartments are equipped with TV (cable junction) and radio. There is a cosmetic mirror and a hair-dryer in every bathroom. The beds are height-adjustable at the head and foot end.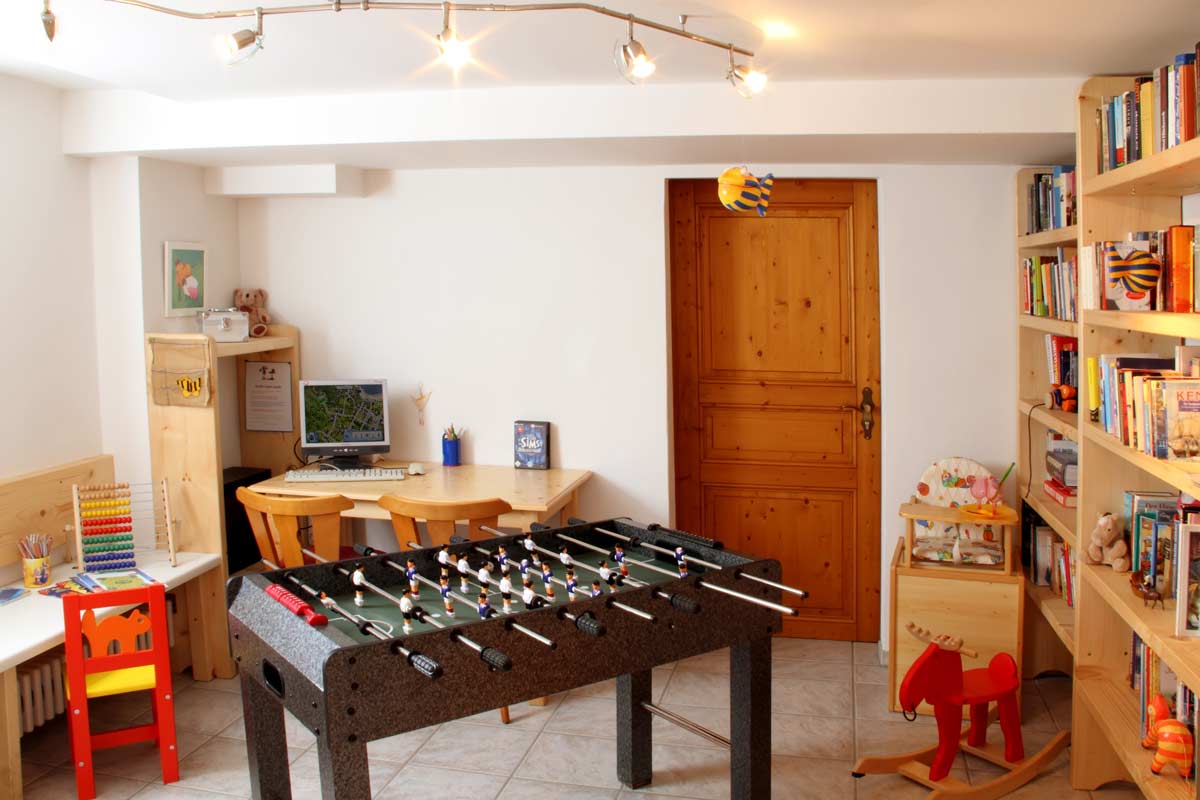 Playroom for children
For our youngest guests we have high chairs and cribs ready, which we can put in your apartment. Strollers will find a place in the corridor so that they don't have to be left outside. In our garden there is room for taking a rest and playing with e.g. Bobbycar, trike and tractor. We have a swing set and a sandbox and much more. For rainy days there is the playroom where the kids can play table soccer, play with Lego or draw pictures and read books. Besides this, there is a very big playground in Grainau and the "Zugspitzbad Grainau", with in- and outdoor pools, m akes kids' hearts beat faster: a paddle pond, a non-swimmer's pool, a huge outdoor water slide and a playground, too.
Kitchen
All kitchens are completely equipped with dishes, silverware, pots and pans, coffeemaker, oven and microwave, refrigerator, toaster and so on. In our 4-star apartments you will also find a dishwasher.
Service
If you like, we prepare breakfast for you or provide you with fresh bread rolls in the morning. We will also fill your fridge before you arrive if you wish. Please just let us know!
Please also let us know in case you have any questions or problems. If you're looking for a car repair shop or you would like to take skiing lessons, we are always happy to help you!
The apartments are equipped with towels and bed linen as well as with table cloths, which we will change as required. While you stay with us, vacuum cleaner, iron and ironing board, broom as well as cleaning agents are at your disposal. You can also order additional cleaning for a fee. And if you want us to wash your clothes, just ask us. Each washing and drying costs € 5.00.
Check-In and Check-Out
Freshly cleaned, the apartments will be ready for you at about 2 p.m. on the day of your arrival. We beg you to leave the apartment untill 10 a.m. on the day you are leaving.
Wheelchair suitable
For guests with a handicap we have two apartments on the ground floor equipped with wheelchair accessible bathroom/shower in which you will find handles for you safety. For getting up easily the beds are elevated up to 50cm including mattress. There are no stairs and the doors are at least 80cm wide. For guests suffering from allergies: we can provide you with featherless blankets and pillows. Please note that we keep animals on our farm!
Parking
A big parking lot is in the yard. We also have room to shelter your motor bikes and bicycles. There is a lockable room for your skis, where you can also wax them. Sledges and bobsleds as well as backrests for sledges for the little ones can be used for free.
Pets
On inquiry, you may bring your pet. We charge € 5.00 per day for a dog.